Find out how dedication to people, place and potential makes Great Falls, well, great!
With a population of about 64,400, Great Falls is just the right size – big enough to offer options in career and entertainment, yet small enough to feel like a tight-knit community.
It's simultaneously an outdoor adventurer's paradise as much as it is a playground for those looking to give back to their community, and even still a thriving city for young professionals and business folks of all kinds. Check out these eight great reasons why making a move to Great Falls may be the right choice for you.
1. Discover Year-Round Adventure
When it comes to enjoying Great Falls' natural landscape and its countless opportunities for adventure, the Great Falls Bicycle Club is an excellent place to start. The club hosts regular cycling meetings – both leisurely and competitive – as well as its weekly group rides and free trail suggestions for those looking to set out on their own.
John Juras, organizer at the Great Falls Bicycle Club and board member of Bike/Walk Montana, says the club hosts competitive events like mountain bike racing and a road ride every year, but most of the time, the focus stays on fun.
"It's all about people getting together to ride the amazing trail network we have here," Juras says. "Our weekly group ride is very well attended, where we ride the best trails along the Missouri River that our club has actually built over the years."
Some trails are more technical than others, so cyclists and mountain bikers of all abilities can find a trail perfect for them.
And if biking isn't quite your thing, there are tons of other outdoor activities to enjoy in Big Sky Country. Great Falls has access to standout year-round outdoor activities, from Missouri River boating and fishing to great hunting and skiiing to some of the best mountain bike and road cycling in the state. "I take advantage of all of them," Juras says.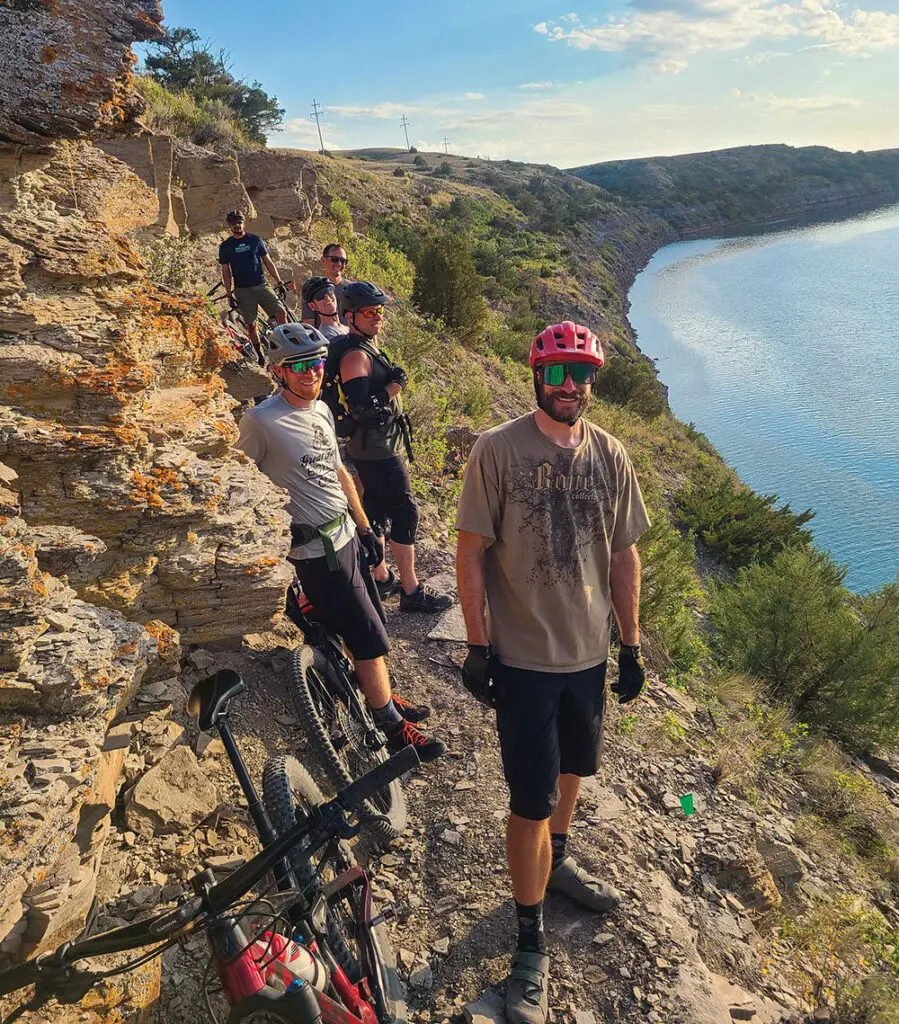 2. Great Falls Invests in Its People
Staying active in Great Falls can also look totally different, especially if your interest is in public service. The city is home to a robust network of nonprofits, and giving back is one of the ways residents get (and stay) involved in the community.
The United Way of Cascade County, for instance, is fueled by volunteers who help to create projects like the Fresh Rescue Community Kitchen. And oftentimes, the act of giving back bleeds into other thriving aspects of the Great Falls community, like its business and professional sphere.
3. You Can Afford to Live in Great Falls
Residents in Great Falls have access to many attractive assets, including a comfortable 87.4 cost of living index compared to the national average of 100. Affordability extends to the housing market, with the typical home value in Great Falls at $297,790. That compares to average home prices of $700,288 in Bozeman, $601,858 in Kalispell and $574,769 in Missoula (Zillow, November 2022).
Great Falls is also the retail, entertainment, health care and educational hub for North Central Montana, and residents can enjoy 57 public parks as well as 40 miles of the River's Edge Trail along the Missouri River.
4. Find Fabulous Fun Year-Round
Great Falls hosts major events throughout the year, such as the Montana State Fair, Ice Breaker Road Race, Montana Pro Rodeo Circuit Finals and the five-day Western Art Week every March. The city is also known as the Museum Capital of Montana, with more than a dozen destinations (including the Children's Museum of Montana) that chronicle the city's history, heritage and native culture.
In addition, the Great Falls Symphony celebrates its 64th anniversary in 2023, and musical legends who have performed with the orchestra include Yo-Yo Ma, Itzhak Perlman, Joshua Bell and Midori.
5. Locate Your Perfect Home Here
Looking for a nice place to live? Great Falls offers a variety of living options, including fully stocked upscale apartments, homes in established neighborhoods and new subdivisions. Building your own ranch house or buying a home with some land is also an option.
GreatData.com recently named Great Falls among the Most Budget-Friendly Cities for Homeowners, pointing out that houses are affordable and becoming more attainable due to additional residential construction development.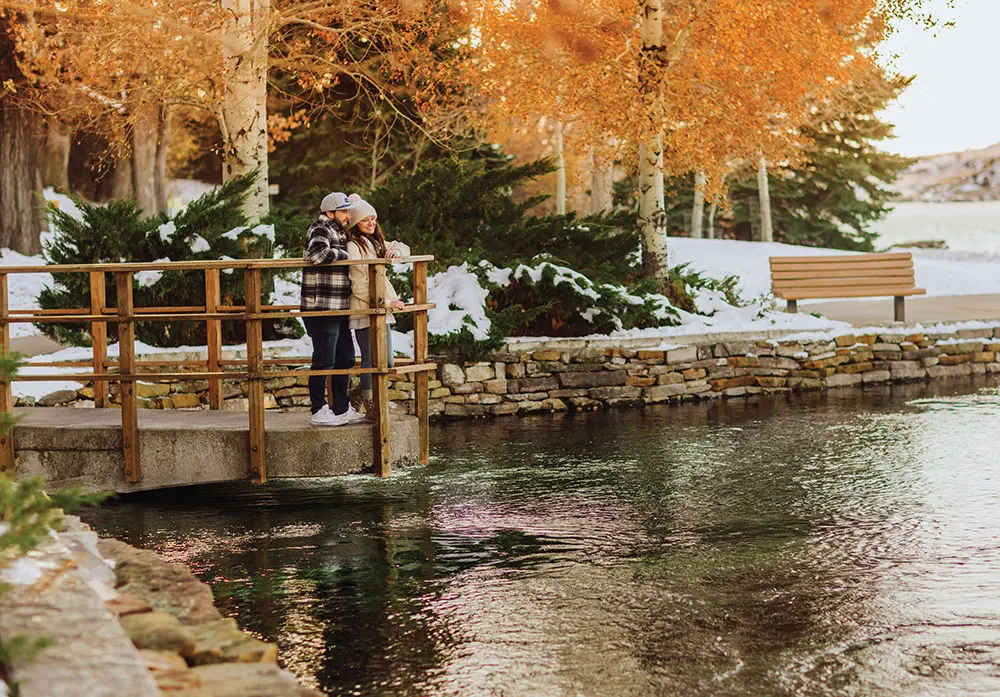 6. Take Your Pick of Shopping Options
Great Falls residents have multiple and diverse shopping choices all around town, from small boutiques to large box stores. You can find items like a designer handbag, a pound of Montana-roasted coffee, the latest fishing rod or a tuxedo rental for an upcoming event. And for the freshest food shopping in town, Great Falls Farmers' Market is open Saturdays from June through September.
7. Businesses Want to Relocate to Great Falls
It's a smart move for manufacturing, warehousing and distribution companies to locate in Great Falls, thanks in large part to an excellent transportation network. Local logistical advantages include Interstate 15 and two U.S. highways, freight shipping via BNSF Railway, barge shipping along the Missouri River and the convenience of Great Falls International Airport.
Also, the shovel-ready AgriTech Park industrial site has over 200 available acres subdividable into customized lots. Great Falls also has Foreign Trade Zone status.
8. A Great Place to Make an Impact
The Rotary Electric Club of Great Falls, a new network made up of both young and seasoned professionals, brings together emerging business leaders that are hoping to make an impact on their community.
Zach Swartz, Rotary Electric Club president, says the structure and overall feel of the club looks a bit different from its origins since its founding in 2020 in the middle of the pandemic.
"Members of the existing Rotary Club saw an opportunity to bring the community together through the traditional Rotary structure," Swartz says.
The original Rotary Club of Great Falls was meeting regularly, establishing an evening program where guest speakers were invited to share visions and attendees were encouraged to get involved in different service projects. Though that evening program stopped, it gave birth to what is now the Rotary Electric Club.
Now at 50 members and growing Rotary Electric's mission is to open opportunity to all professionals in the community. "We're appealing to young professionals, but also to anybody in any position that's willing and has a strong passion for the community," Swartz says.
Service projects include improving Downtown Great Falls, creating safe play spaces for kids and coordinating Tardi Gras – a purposefully late Mardi Gras celebration benefiting the Youth Rec Room at the Alliance for Youth Resource Center.
Also, to celebrate the ethnic diversity in Great Falls, the Rotary Electric Club organized a fair. With more than 1,000 people in attendance, the inaugural Montana Multi-Cultural Fair took place in August 2022 along Central Avenue in the downtown district.
Highlights included a melting pot of Celtic music, Pacific Island hula dancers, American Indian activities, Alaska Native arts and crafts, and Hispanic entertainment. Passports were available so attendees could sample all the different ethnic foods on display, and also on-site was a beer and wine garden.