Almost smack dab in the middle of the state and halfway between Glacier and Yellowstone National Parks, Great Falls puts you in perfect proximity to all of Montana's greatness. And by greatness, we mean adventure! From the stunning Rocky Mountains and Bob Marshall Wilderness to backyard excursions like the River's Edge Trail and the Missouri River, Great Falls is a literal breath of fresh mountain air. And with affordable housing and stellar career opportunities across the city, your lifetime of adventure can start now! Need more convincing? Check out the Top 5 Move-Worthy Adventures in Great Falls, Montana. But don't say we didn't warn you…  
#1: Hiking
Whether you're looking to unplug and wander for hours or just soak up some sunshine, Great Falls' wilderness is for the explorer in all of us! From easy afternoon hikes and early-morning nature walks to challenging three-day backpacking trips, Great Falls has a nearby trail for everyone and every adventure. In other words, hiking (and living) in Montana is basically the outdoor dream you imagine it to be. All you have to do is step into it!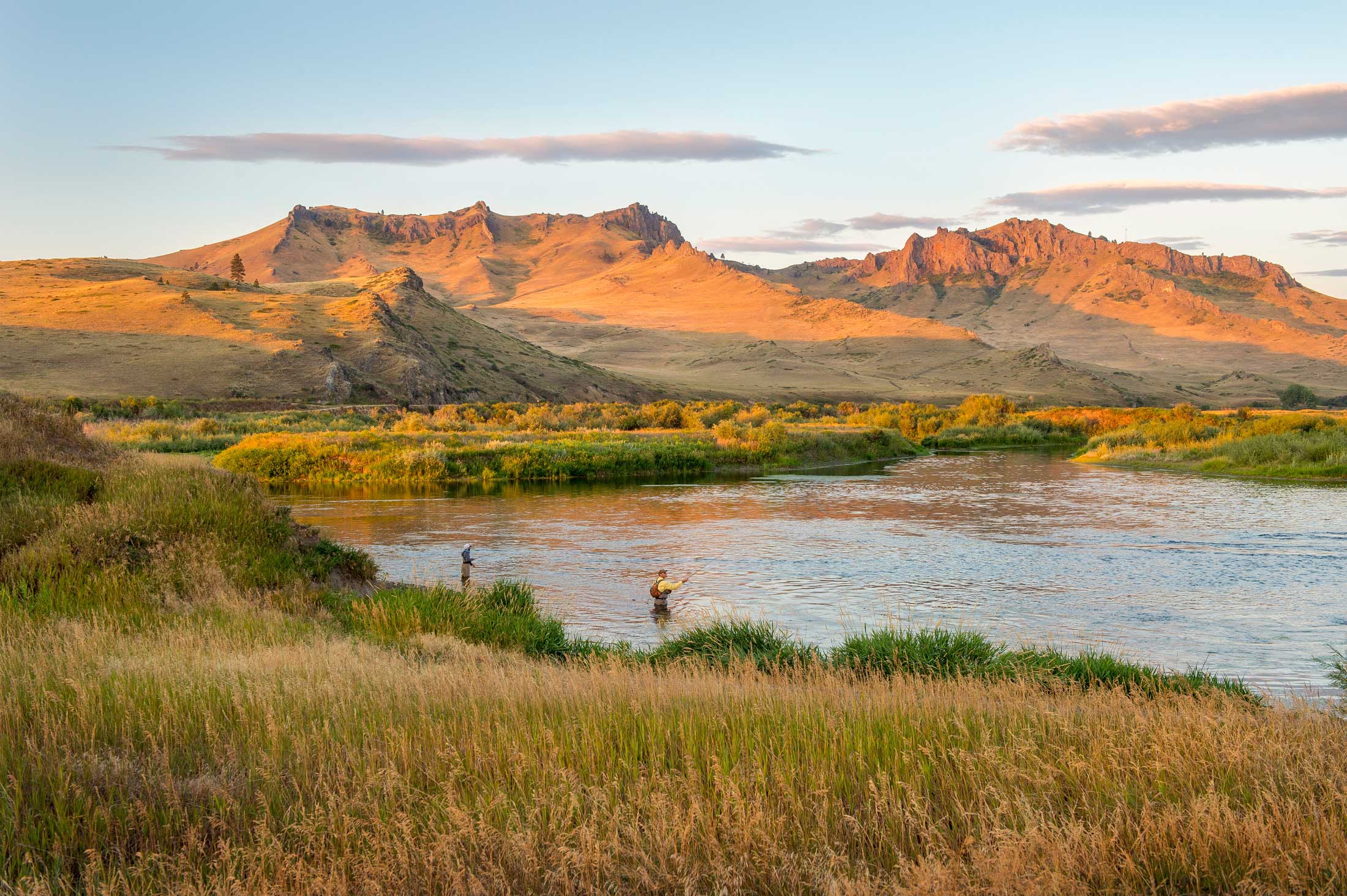 #2: Fishing
Montana, and by extension, Great Falls, is one of the best places for fishing in the world. Yeah, you read that right: The world. Trout, bass, and pike are only a few of the 85 species native to the area. When you throw in beautiful scenery, crystal clear water and non-crowded fishing spots, you've got yourself an angler's paradise! Not only will you find a number of great fishing areas around and in Great Falls, but a mere 45-minute drive will bring you to the Smith River – what residents claim as being home to some of the best trout fishing in the state (shhh…don't tell them we told you).   
#3: Hunting
If there's one thing locals take seriously around here, it's their game. And, for good reason! Montana has more than 30 million acres of uninhabited public lands – a.k.a, year-round hunting opportunities. From the illustrious Rocky Mountain Elk and elusive Black Bear to an abundance of deer and upland game bird species, Montana is a no-kidding hunting mecca. And while hunting in Montana is a once-in-a-lifetime experience for most, for Great Falls residents, it's all right outside their doorstep (sometimes, literally).   
Explore hunting opportunities.  
#4: Skiing
Come winter, the weather outside is frightful…and we love every minute of it! As Montana's Basecamp for Adventure, Great Falls is centrally located to all things "winter fun," including downhill skiing and snowboarding. Within a 100–mile radius of the snowy city are four local ski areas – all with impeccable powder, short lift lines, and epic mountain peaks. From weekend ski trips to half-days spent charging, a good time out on the slopes is always within reach in Great Falls, Montana.   
#5: Water Sports
Nothing beats wading in a clean, crisp river on a warm summer day – except water sports, of course! From waterskiing to kayaking, Great Falls has it all. With the Missouri River winding through the city's center, Great Falls residents have immediate access to endless possibilities of adventure. Some prefer a laid-back float down the river on a Friday afternoon, while others are drawn toward the adrenaline-inducing jolt of the boat-hitting wakes. Whatever your style, you'll undoubtedly find your place on the infamous "Mighty Mo." 
Ready to make a move? Download Great Falls Livability Magazine or follow us on social for daily inspiration on why Great Falls, Montana is the place for you!